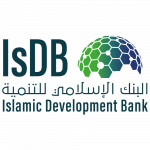 Phygital Agriculture
Webinar
Wednesday, 2 December 2020
13:30 – 15:00 GMT
Phygital Agriculture Webinar
Wednesday, 2 December 2020
COVID19 and its impacts on global trade revealed the urgent need to fast-track Africa's agricultural transformation  by strengthening food sovereignty as a critical component of food security, while ensuring the creation of inclusive economic and social value.
This webinar will explore emerging innovations in the digital ecosystem, and prospects for their incorporation into phygital agriculture – the next frontier solution developed by Manobi Africa, powering next-gen PPPs to de-risk investments in smallholder agriculture and prepare for the shorter-circuits, more transparent, more circular and honorable food systems of tomorrow.
Building Africa's
Food Sovereignty
Public Private Partnerships
Transparent and Honorable Food Systems
Job Creation For Youths and Women
Wednesday, 2 December 2020
This webinar is free, but space is limited.